ok, have decided, as of today - Wednesday May 2nd 2007 that my LJ, will now be friends only. i'm to lazy to go back and edit all several hundred previous entries; BUT, from now on, a majority of it will be friends locked, bar the occasional thing :D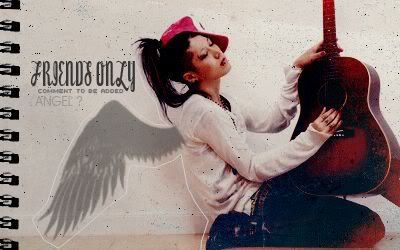 you know the deal, right, comment to be added XDDD but dont add me unless you have a good reason, like... say, we have things in common :D please leave your name, favourite pair of socks and a small square of Japan here and i'll get back to you!
also, i just thought i'd say... i'm not actually cutting people.. im just preventing others i dont want, reading my shit really. not that its actually in any way shape or form interesting.
Current Mood:
bored
Current Music: [Dis] - Gazette